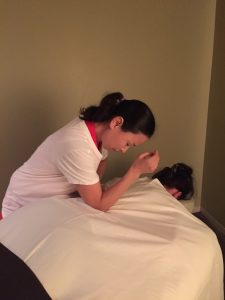 Tui Na is a therapeutic form of massage that has been used in China for more than 2,000 years.
In Tui Na massage, the muscles and tendons are massaged using both hands and elbows to directly affect the flow of Qi at different acupressure points of the body, facilitating the healing process. It removes the blockages and keeps the energy moving through the meridians as well as the muscles.
A typical session of Tui Na massage may vary from thirty minutes to an hour. The session timings may vary depending on the patient's needs and condition. The best part of the therapy is that it relaxes as well as energizes the person. The main benefit of Tui Na massage is that it focuses on the specific problem, whether it is an acute or a chronic pain associated with the joints, muscles or skeletal system.
Tui Na massage is being offered at our Maple Street location only.