Noreen McKnight
Noreen McKnight is a nationally certified Acupuncturist with 16 years of clinical experience in Europe and the United States. She received her Master's of Science degree in Oriental Medicine from the Southwest Acupuncture College, and is in the process of completing the editing of a book consisting of a compendium of Herbal medicine profiles.
TCM, or Traditional Chinese Medicine, encompasses a number of ancient Chinese medicine arts. Urban Oasis is proud to offer three of these modalities.
Cupping
This technique loosens tight muscles, encourages blood flow and promotes the release of toxins with the secondary benefit of being relaxing to the nervous system. Glass, or plastic, cups are affixed to the affected area of the skin to form negative pressure or suction. The pulling sensation at the skin's surface delivers the therapeutic benefits of loosening the muscle structure beneath.
There is one side effect of cupping that should be noted. The cups leave red circular marks on the skin that disappear in a few hours to a couple of days, so don't plan a cupping session the week of your wedding.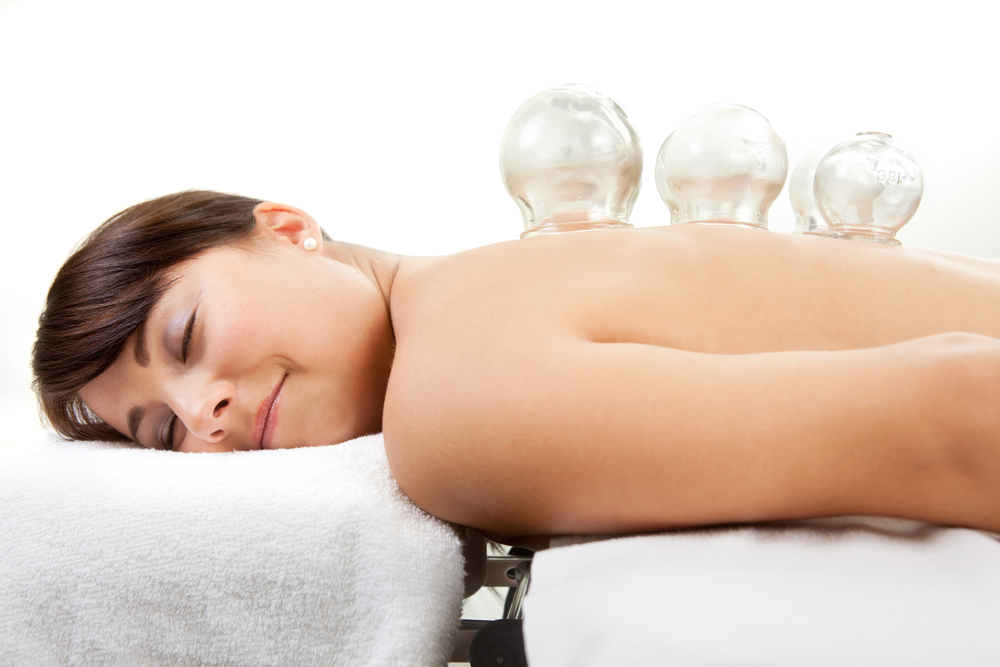 Gua Sha
This technique involves repetitive stimulation of the skin, usually around the neck, using a small, smooth instrument, to release the cellular waste trapped in the muscle fibers. It's typically indicated for relieving tight, sore muscles and promoting relaxation. Small, red patches will appear on the skin but these should soon disappear.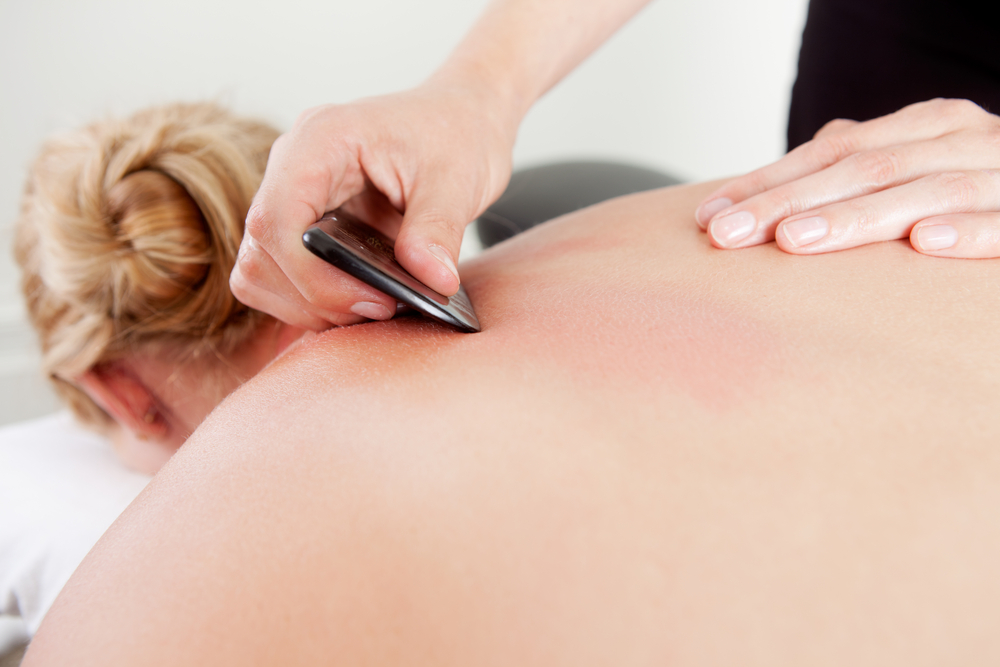 Acupuncture
Acupuncture involves the painless insertion of tiny needles in specific locations on the body to help guide the flow of energy. The standard method of diagnosis is to have the therapist view the tongue and use the ancient art of pulse taking to read the twelve pulses of the human body.
The traditional Chinese theory of acupuncture as a treatment modality aims to restore the flow of vital energies, thus creating balance and an experience of increased vitality and wellbeing. The first session takes 90 minutes.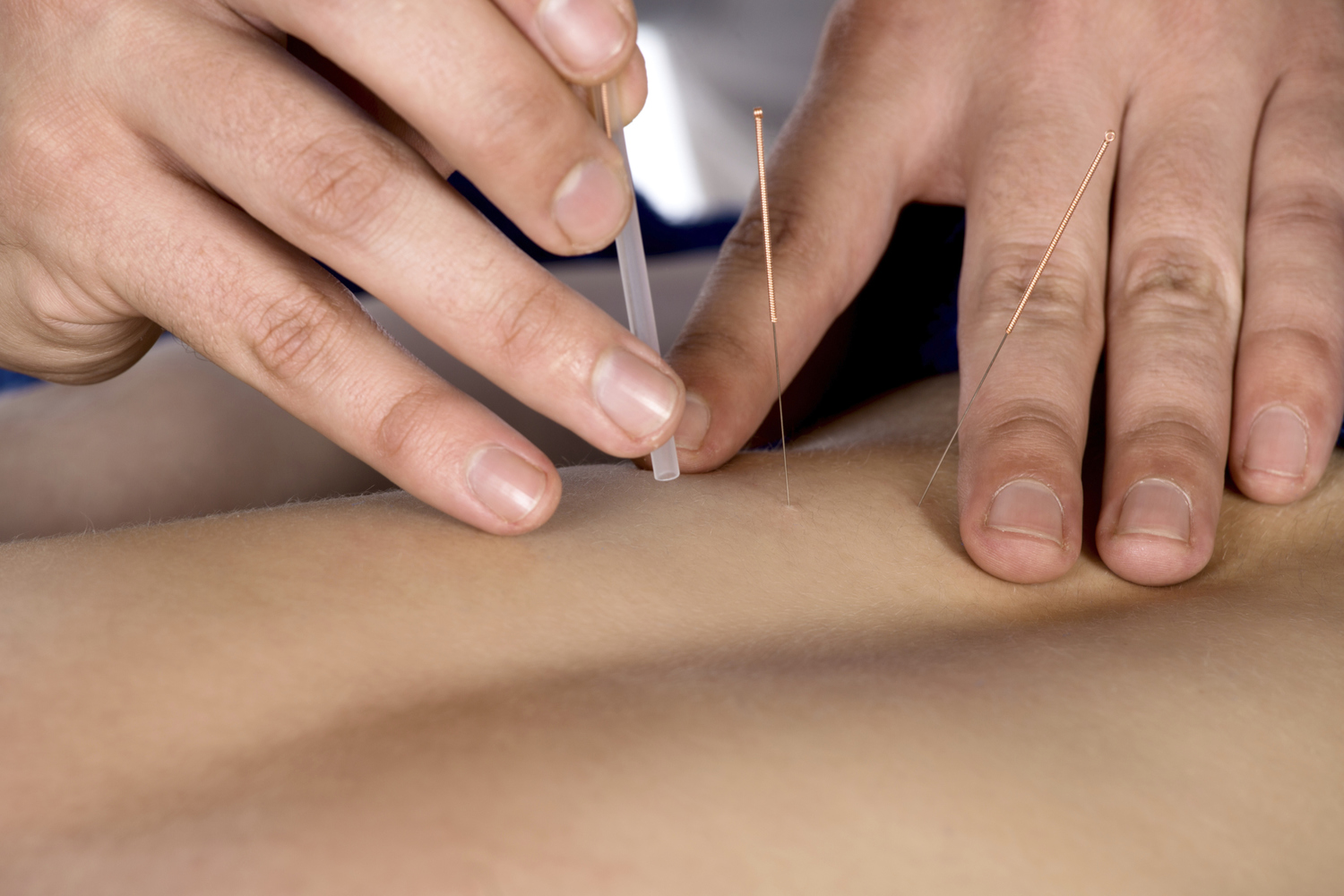 General Acupuncture
Acupuncture has been shown to be an effective treatment for low back pain, knee joint dysfunction, headaches, insomnia, athletic training support, digestive disorders, anxiety, stress and overall emotional wellness. Acupuncture allows the mind and body to achieve balance and harmony through the unimpeded flow of vital energies.
Fertility Support
Noreen has had success in treating fertility related issues. She provides fertility support through menstruation normalization, IUI/IVF adjunct acupuncture as well as treatment of complications like unexplained infertility and endometriosis. She also provides pre-natal, induction of labor and post-partum massage. To date she has assisted in the birth of 25 children.
Facial Rejuvenation
The Aculift facial is a unique blend of herbal masques, facial massage and acupuncture to firm the skin, smooth out wrinkles and create a more youthful appearance. Participants may elect to have the facial completed without acupuncture. The treatment plan consists of multiple sessions to achieve optimal results. The first session is 90 minutes and subsequent sessions are an hour.